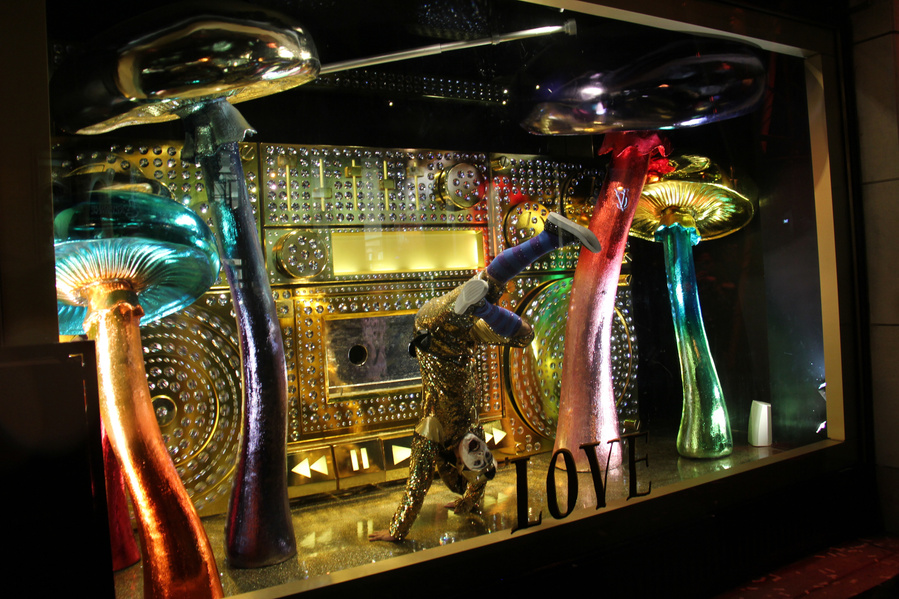 For the 2014 holiday season I worked on windows for Barneys New York, in collaboration with Baz Luhrmann and Catherine Martin.
My role was as a visual production artist, where I helped to fabricate and install the windows, facade and 9th floor visual display. I did everything including sanding, gluing and assembling blue foam pieces, applying Aqua Resin and Aqua Veil, making molds with silicone, positioning elements for the building facade and doing post-installation touch-ups and strikes.
The work can be tracked on social media via #Bazdazzled. All images here are my own.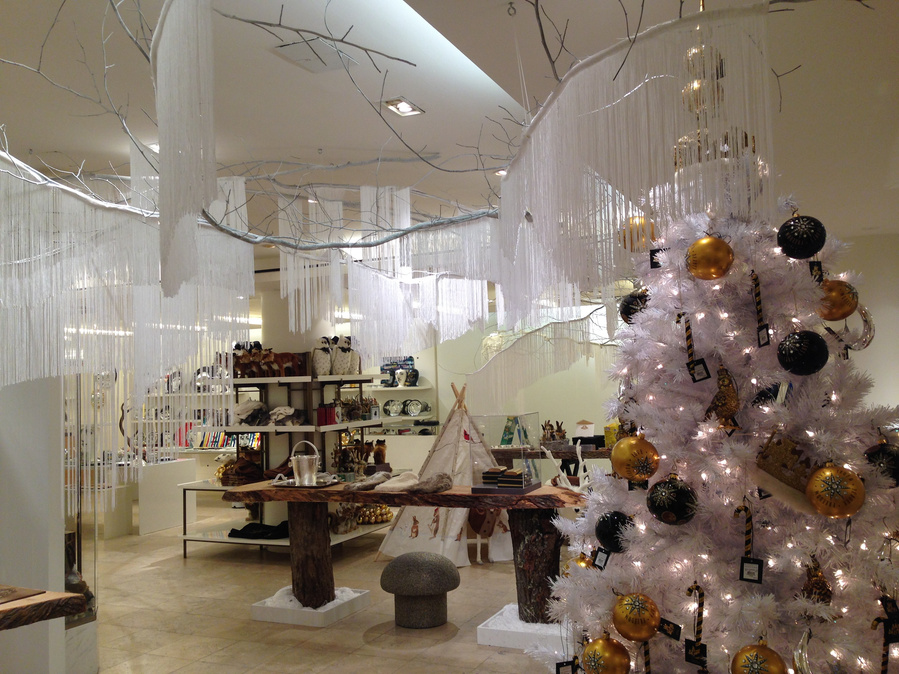 To view behind-the-scenes pictures of the project, look no further than my blog.