Course Goals
"Art Lab is a course designed for freshmen to give you an introduction to a wide array of materials, techniques, and ideas. We will be exploring the basis of art and design (through concepts such as line, form, shape, space, color, etc.) and will be talking about different vocations in the arts, as well as how what we are learning in Art Lab relates to other classes and even current events."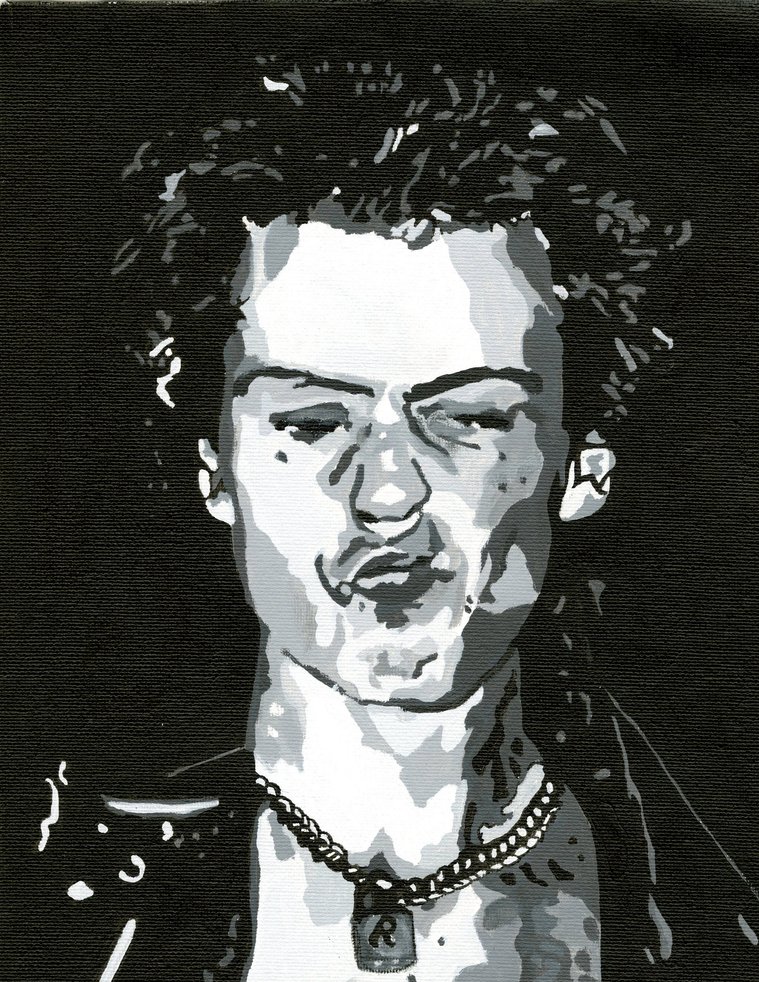 Shades as Shapes
One of the main things I teach in my Art Lab class, meant only for freshmen, is how to see the world differently so that they might get better at expressing it visually.
Part of this involves training them to see shapes in everyday things. We practice by looking at black and white portraits for the boundaries of where each shade stops and another one begins.
This process is counter-intuitive to how my students are used to working, but when they hold up their work they are always impressed with how well it works.
Left: Portrait of Sid Vicious by a 9th grader
Colors as Shapes
After they learn to differentiate between shades, they apply this same process to color. Each student is only allowed to start with two red shades, two yellow shades, two blue shades, and black and white to mix their desired hues.
I particularly enjoy the study on the right because of this student's exploration of how many hues can be found in the same skin tone. Each shape was the same base color that was then mixed into several variations: some with more red, some with more blue, etc. From a distance, the shapes optically mix and it reads as a single skin tone.