The Avenue Concept Website
Software
Illustrator
Sketch
InVision
Methods/Concepts
Information Architecture
Wireframing
Personas
Usability
User Interface Design
Team
Primary Project Manager:
Greg Nemes
Project Manager:
Nic Schumann
Both of Work-Shop
My role
Primary designer. I helped with strategy through implementation, with the ideating, information architecture, wireframing, final concept, as well as client presentations.
A complete overhaul
I had the wonderful opportunity to work with Work-Shop design studio in Providence, RI for the summer of 2018. I worked alongside Greg Nemes and Nic Schumann to create a new digital identity for The Avenue Concept, a public art organization in Providence, by redoing their entire website and creating a visual system for them that could be applied to all forms of media.
My role on this project was as the primary designer–Greg and Nic would give me direction and feedback on the work, but I was ultimately responsible for carrying the design from start to completion.

Immerse
Personas
We created personas around the primary people that would land on The Avenue Concept's website, and laid out scenarios to help us plan out the features we needed to include on the website.
Plan
Site Map
Below is our site map for the new site, as determined by our client and labeled based on whether they were regular pages, archive pages, or single pages (as per Wordpress standards).
Pencil and Paper Wireframes
We started to consider, what are the visual themes we want to carry throughout the website? How might these graphics lend themselves to the functionality of the site? How might the layout look? We already knew we wanted to incorporate "blob" shapes, abstracted from the tree in the logo, so that was a good starting place.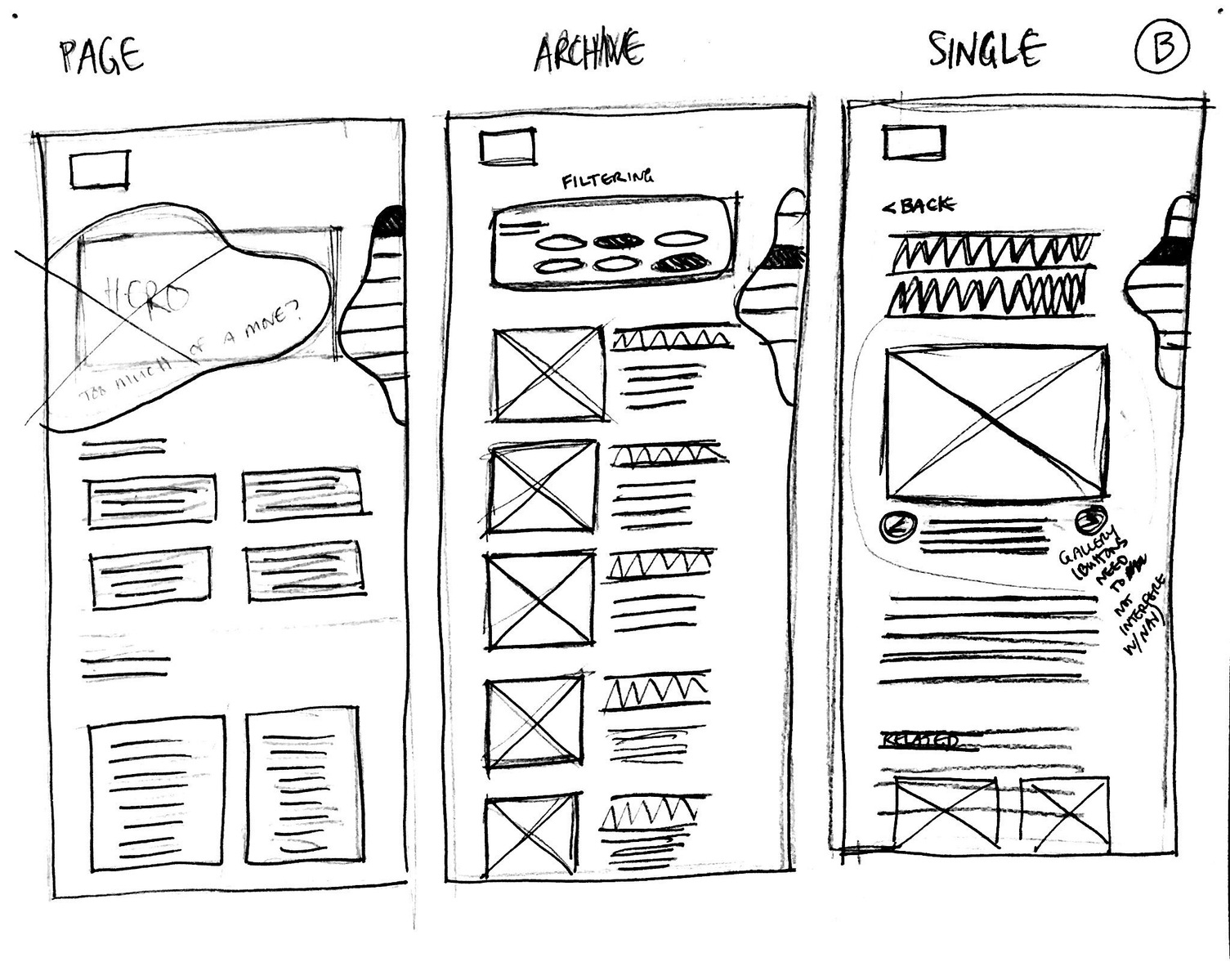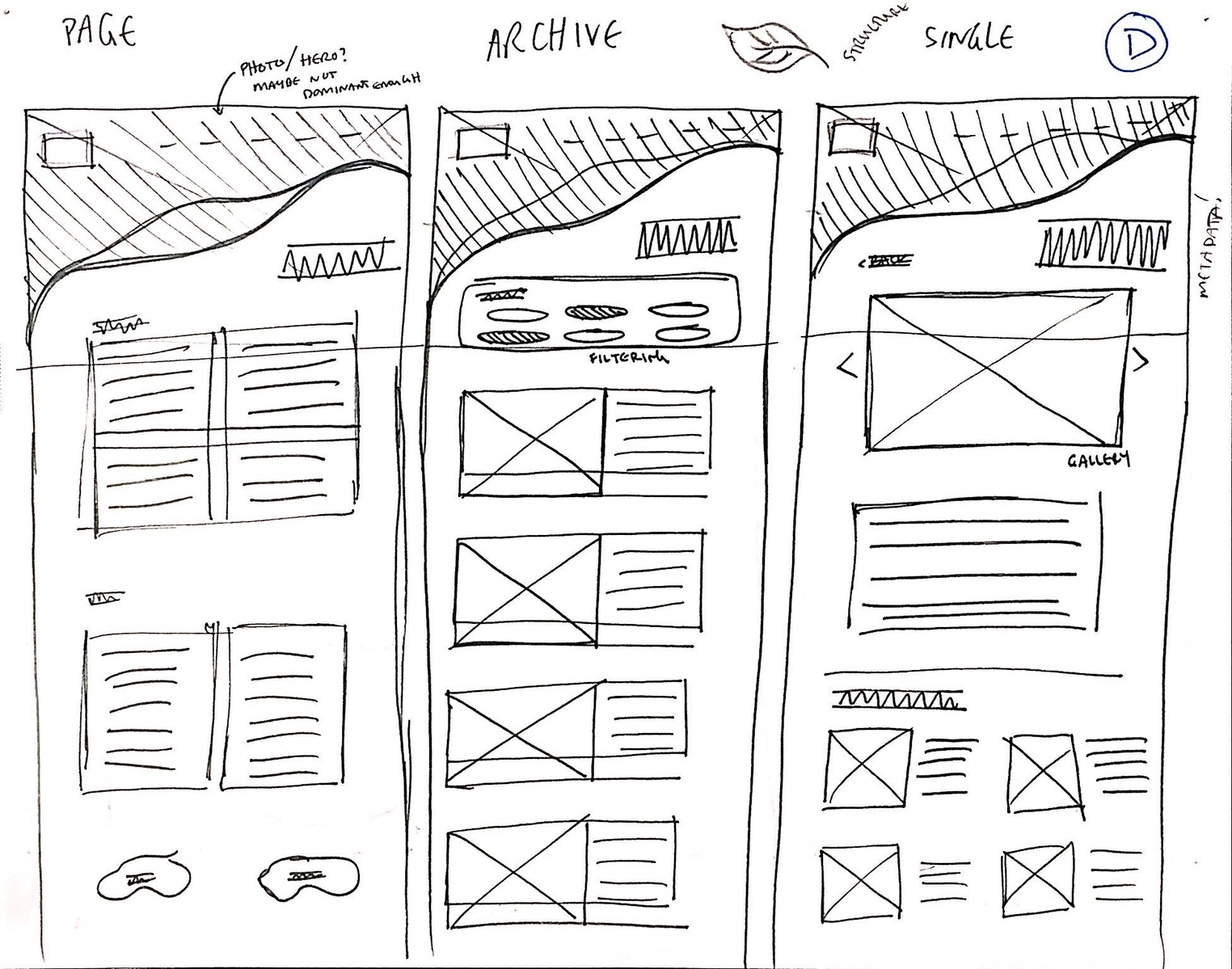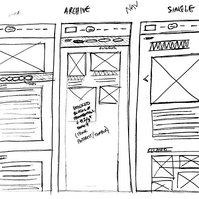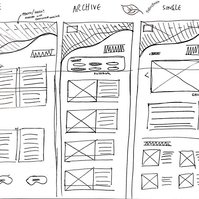 Create
Paper wireframes to approved designs
Below are a few of the pages, first as a pen and paper wireframe, then expanded upon in Sketch, then as the final design.
Our client was thrilled to have a fun and interesting way to showcase the artworks they've facilitated while still giving enough taxonomical hierarchies where users can make sense of the breadth of their work.
The design we came up with satisfies the needs of our personas above, but with a little bit of visual whimsy. We also kept in mind their business needs to increase donations, so a donate button remains in the global navigation.
Final changes
A few final changes were made to the design after I left the company to go back to school for the year, but you can view those changes on the live site here!